Swingin' Affair
Swingin' Affair is a 30 piece Big Band that was formed by a mancunian Trumpet player and teacher named Johnny Lawton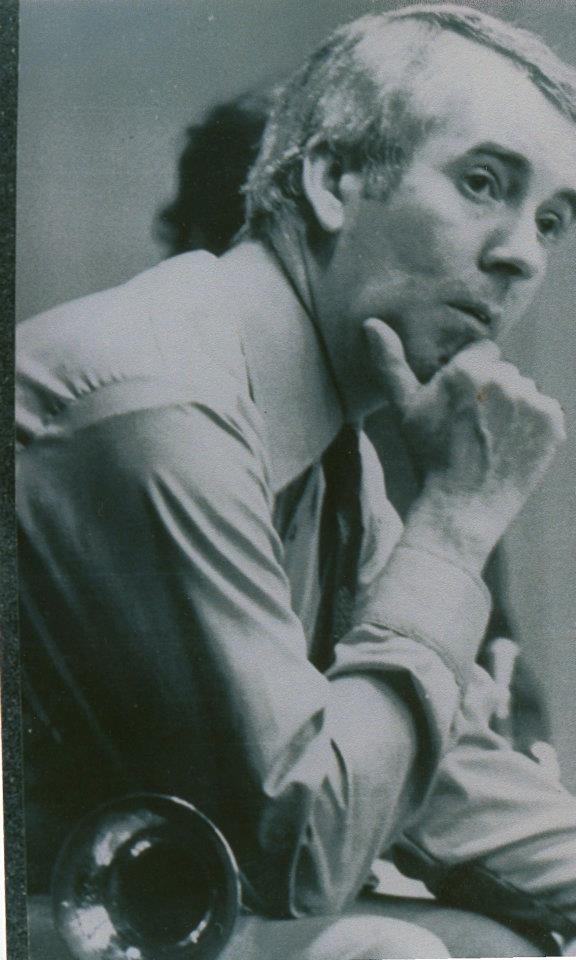 Johnny was a member of the NDO (Northern Dance Orchestra) A founder member of the Syd Lawrence Orchestra, and taught brass for Manchester Education Music Department.
The band originally started in Wythenshawe and moved to Wheeler Street School which was by now an Adult Education Centre where Johnny was taking a woodwork class in his spare time. The woodwork teacher was an old pro sax player.
The band is now run by Ian Cottrell, a Trumpet player and former pupil of Johnny's, in fact Ian, his sister Liz (lead Woodwind) and Paul Hickman (Lead Trumpet and also former pupil of Johnny) were all original founder members and still play with the band today.
The band is available for your concert, event, wedding, Batmispha etc...... If your event is for Charitable purposes the Band do not accept a fee however if your event is not a charity event then the band gratefully accept small donations which help to cover the band costs.